NBA great Kobe Bryant has been killed in a helicopter crash in Calabasas, California, aged 41.
Bryant was among five people to die in the crash, with no reported survivors.
The City of Calabasas tweeted: "It is with great sadness that we learn of the death of Kobe Bryant and four others in a helicopter crash in Calabasas.
"The aircraft went down in a remote field off Las Virgenes around 10:00 this morning.
"Nobody on the ground was hurt. The FAA (Federal Aviation Administration) and NTSB (National Transportation Safety Board) are investigating."
Kobe was traveling with at least 3 other people in his private helicopter when it went down. A fire broke out. Emergency personnel responded, but nobody on board survived. 5 people are confirmed dead. We're told Vanessa Bryant was not among those on board.
Kobe's daughter Gianna Maria Onore -- aka GiGi -- was also on board the helicopter and died in the crash.
Kobe has famously used a helicopter to travel for years -- dating back to when he played for the Lakers. He was known for commuting from Newport Beach, CA to the STAPLES Center in DTLA in his Sikorsky S-76 chopper.
KB is survived by his wife Vanessa. Together, they have four daughters -- Gianna, Natalia and Bianca and their newborn Capri. Kobe and Vanessa got married in 2001 after meeting in 1999.
A memorial to Kobe has already sprung up outside of Staples Center, where Kobe played for years.
Bryant played his entire NBA career with the Los Angeles Lakers, helping them win five NBA championships. He also won two Olympic gold medals with Team USA.
Considered one of the greatest to ever play the sport, Bryant was selected in 18 All-Star games and was named the Most Valuable Player (MVP) in the league in 2008.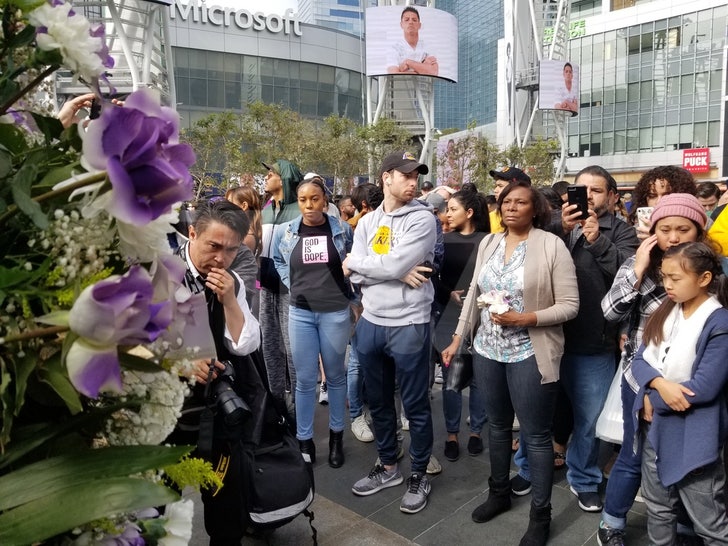 Bryant, who was born in Philadelphia in 1978, was drafted at number 13 by the Charlotte Hornets in 1996 but was immediately traded to the Lakers.
The Lakers retired both of Bryant's shirt numbers - eight and 24 - in a ceremony in December 2017. Then-franchise president Magic Johnson said: "We're here to celebrate the greatest who has ever worn the purple and gold."
He stood third in the all-time NBA points list until Saturday night, when current Laker LeBron James overtook him.
James had told NBA.com after the game: "I'm just happy to be in any conversation with Kobe Bryant, one of the all-time greats to ever play."
Bryant tweeted on Saturday night: "Continuing to move the game forward @KingJames. Much respect my brother."
Skysports